Behavioral Health Care Certification
Provide direct care workers (DCWs) with the knowledge and skills needed to provide optimal care to older adults who are struggling with and/or are recovering from common behavioral health disorders. The certification also prepares DCWs to manage the emotionally demanding and stressful nature of caring for a client living with a behavioral health disorder.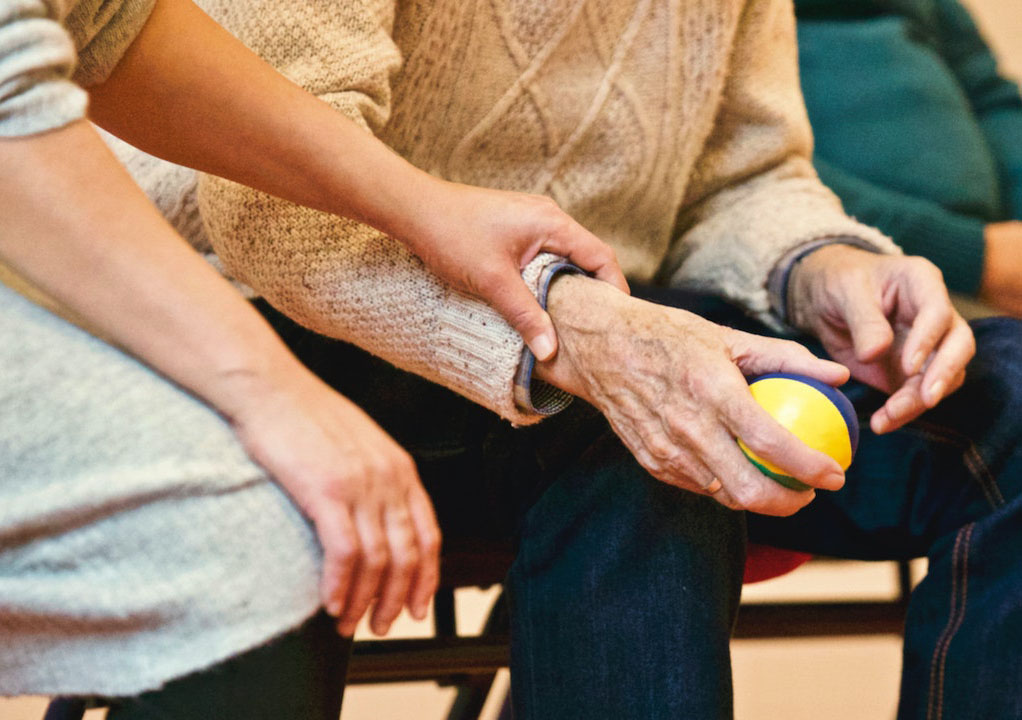 Become certified as easy as 1,2,3.
Click the enroll button
Please complete the registration* and complete the course whenever you can.
You're now Behavioral Health Care Certified!
**Please note that courses will become available 1 to 2 business days after purchase. You will have access to the course for 30 days after purchase.
Online | 7.25 Hours
Cost: $85.00
Explain the causes of caregiver stress. Identify healthy and unhealthy coping skills for caregivers. Determine how to create a plan to manage caregiver stress.

This class will teach caregivers about stress and the importance of taking care of themselves. Caregivers will learn coping skills for their physical and emotional health, and how to create a plan to use those skills.

Define the difference between empathy and sympathy. Describe the importance of empathy for caregivers. Understand when it is difficult for caregivers to empathize with clients. Use strategies for showing empathy with clients.

This class introduces the concept of empathy and its importance when providing care to older adults. Participants will identify common situations that make it challenging to be empathetic, and review techniques to help build an empathetic approach. Participants will be able to describe the benefits of practicing empathy for both the client and the caregiver.

Define depression. Identify common symptoms of depression in older adults. Identify risks for developing depression in older adults. Explain strategies for helping an older adult with depression.

This class will help caregivers understand what depression is. Caregivers will learn signs and symptoms of depression in the older adult. By the end of the course, caregivers will be able to identify who may be at risk and understand non-medical strategies to help treat depression.

Define the signs and symptoms of anxiety in older adults. Describe the most common types of anxiety disorders. Identify approaches to managing anxiety in older adults.

This class will help caregivers recognize the signs and symptoms of anxiety in older adults. Caregivers will identify common types of anxiety disorders and approaches for managing anxiety in older adults.

Define mental illness. Identify common mental illnesses in older adults. Describe treatment options for older adults with mental illnesses. Determine strategies for managing the behaviors of older adults with mental illness.

This class will teach caregivers the basics of mental illness in older adults. Caregivers will learn to identify common mental illnesses, their causes, and common treatments. Caregivers will also learn strategies for coping with the challenging behaviors of older adults with mental illnesses, and what to do if those behaviors become inappropriate.

Define substance abuse. Describe the difference between substance abuse and addiction. List substances that are commonly abused by older adults. Describe why older adults are at risk of developing a substance use disorder. Identify the common signs of substance abuse. Describe how to report potential signs of substance abuse. List guidelines for communicating with clients who are currently struggling with or recovering from substance abuse. Explain their role in caring for a client suffering from substance abuse.

Direct care workers play an important role in identifying signs of substance abuse and assisting clients who are struggling. This class teaches direct care workers how substance abuse affects older adults, how to recognize signs of substance abuse, and how they can best support their clients if they are struggling with or recovering from substance abuse.

Describe how antidepressants, anti-anxiety medications, mood stabilizers, stimulants, and ant-psychotic medications are likely to affect your client. Recognize possible side effects caused by antidepressants, anti-anxiety medications, mood stabilizers, stimulants, and ant-psychotic medications. Respond appropriately when your client experiences side effects for medications used to treat behavioral health disorders.

Clients who struggle with behavioral health disorders may take medication to relieve various symptoms. These medications may cause your client to experience side effects. In this class, you will learn the purpose of common behavioral health medications, how your client is likely to respond to these medications, and how to recognize and respond when your client is experiencing side effects.

Define hoarding, describe common signs of hoarding disorder, explain why older adults may engage in hoarding, describe dangers of hoarding and safety strategies to use for clients who engage in hoarding.

Over time, you will likely work with clients living with hoarding disorder. In this class, you will learn about hoarding disorder, common signs and reasons people hoard, the dangers of hoarding, and safety strategies you can use to help clients who engage in hoarding.

Recognize signs of anxiety in older adults living with dementia. Identify approaches for managing anxiety in older adults living with dementia.

This class will help direct care workers recognize the signs and symptoms of anxiety in older adults living with dementia. Learners will identify approaches for managing anxiety in older adults living with dementia.

Explain Maslow's Hierarchy of Needs. Demonstrate how to assist clients with basic needs.

In this video, caregivers will learn about Maslow's Hierarchy of Needs and how to apply it to their day-to-day work with clients.

4.15 Minutes
If you would like more information about our Behavioral Health Care Certification please fill out the inquiry form. >>
Note: Continuing education courses are not included within this institution's ABHES grant of accreditation