Caregiver Certification for Private Duty
Online | 8 Hours | Cost: $95.00
The Caregiver Core 8 is a training program designed around the foundational competencies a personal care aide will need to know in order to provide safe and effective care. These classes are selected based on input from subject matter experts including nurses, geriatricians, physical and occupational therapists, and other medical professionals. These classes are also those most commonly used to fulfill caregiver training requirements for private and public pay care agencies across the United States.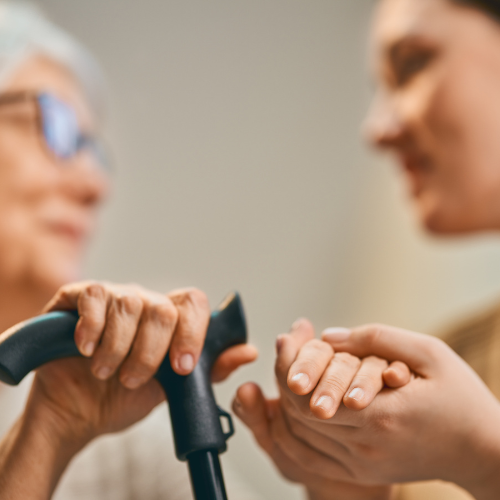 Define what a professional caregiver is and what professionalism looks like. Describe the correct way to interact with clients and their families about your care responsibilities. Describe the correct way to interact with your teammates to follow your client's care plan. Identify ways to take care of yourself and keep yourself safe when working in and around the client's home.

Recognize the laws on privacy and confidentiality of client information (Health Insurance Portability and Accountability Act, or HIPAA). Apply your knowledge of client's rights when caring for an older adult. Identify the different signs of elder abuse. Apply strategies for preventing elder abuse. Report elder abuse based on the legal requirements for your state. Describe ethical behavior as it relates to being a caregiver. Identify signs of domestic abuse and child abuse.

Define activities of daily living and the importance of personal care. Describe the strategies for assisting with personal hygiene. Describe the best practices to be followed while assisting older adults for transferring, bathing, dressing, toileting, and eating.

Determine plans to be made prior to hiring caregivers of older adults. Identify types of caregiving services and strategies for selecting caregivers of older adults. Recognize financial and legal considerations when hiring caregivers of older adults. Describe approaches for effective communication with caregivers of older adults.

Identify different ways that infections can be transmitted, including bloodborne pathogens. Define infection control and explain its importance. Demonstrate appropriate practices for controlling infection. Apply strategies for cleaning and disinfecting a client's home to prevent the spread of infection.

Demonstrate emergency and disaster preparedness (and handling of emergencies and use of emergency services). Apply standard fire safety tips in a fire emergency.

Explain why falls happen in older adults and how falls can be prevented. Evaluate each room in the older adult's house for potential risk of falls. Talk to the older adult about falls prevention and how to make it part of his or her daily routine.

Discuss how medical factors can contribute to falls in older adults. Demonstrate specific exercises for the older adult that help with preventing falls. Manage aggressive behaviors that may happen when caring for an older adult. Effectively report changes in the older adult's condition. Tell the difference between emergencies that do require calling 911 and emergencies that do not.
Become a Caregiver as easy as 1,2,3.
Click the enroll button
Please complete the registration* and complete the course whenever you can.
You're now a Certified Caregiver for Private Duty!
**Please note that courses will become available 1 to 2 business days after purchase. You will have access to the course for 30 days after purchase.
---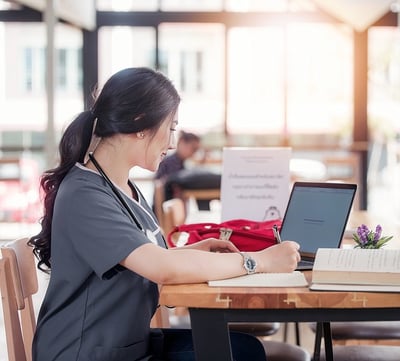 If you would like more information about our Caregiver program please fill out the inquiry form. >>
Note: Continuing education courses are not included within this institution's ABHES grant of accreditation.