Continuing Education Training Online: New Mexico CNA
Nursing CEUs designed specifically to help you meet your New Mexico nursing license renewal requirements. You will cover a wide variety of pertinent topics from opioid diversion and understanding mental illness to fall prevention and bloodborne pathogens. These courses allow you to brush up on your knowledge as a means of always improving and showing proof of continued competence.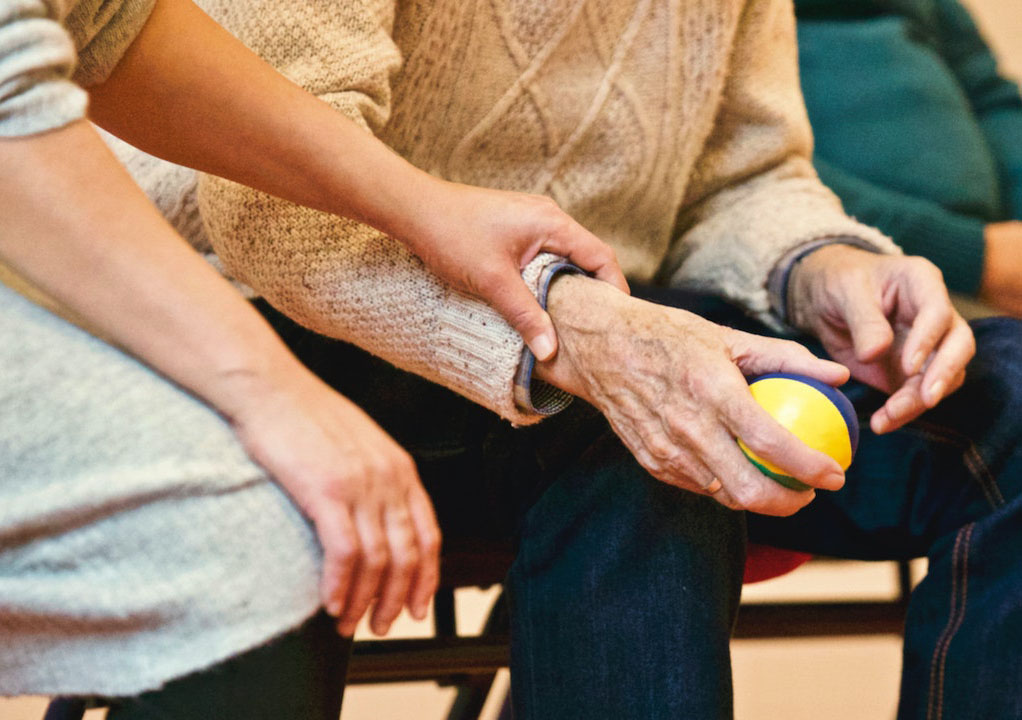 Get your continuing education done as easily as 1,2,3.
Click the enroll button
Please complete the registration* and complete the course whenever you can.
You're now caught up with your continuing education for the year!
**Please note courses will become available 24-48 hours after purchase. You will have access to the course for 30 days after purchase.
Online | 8 Hours
Required for: Nursing Assistant
Cost:
$310
NOW $108.50
Objective: Identify good communication techniques for working with older adults. Discuss additional communication techniques for older adults with physical disabilities and memory problems.

Description: In the class we discuss strategies for communicating with older adults who have impairments such as hearing, vision, or memory loss. We also review how to apply good communication skills to manage difficult client behaviors and events.

Objective: Define communication. Demonstrate good communication skills including verbal and non-verbal approaches. Utilize problem-solving skills for dealing with conflicts. Define culture and how it influences an individual's worldview. Recognize cultural differences through behaviors or beliefs. Communicate effectively with those whose language background differs from yours.

Description: This class explores the importance of communication and problem-solving skills for professional caregivers. You will learn to recognize cultural differences and identify strategies for communicating effectively with those whose language and cultural background differ from yours.

Objective: Recognize the laws on privacy and confidentiality of client information (Health Insurance Portability and Accountability Act, or HIPAA). Apply your knowledge of client's rights when caring for an older adult. Identify the different signs of elder abuse. Apply strategies for preventing elder abuse. Report elder abuse based on the legal requirements for your state. Describe ethical behavior as it relates to being a caregiver. Identify signs of domestic abuse and child abuse.

Description: In this class, we discuss clients' privacy, security (confidentiality), and related rights. We discuss elder abuse and neglect, including how to prevent it and how to report it if it does occur. Forms of abuse include verbal, physical, emotional, sexual, and financial abuse. The class also discusses ethical behavior as it relates to being a caregiver.

Objective: Explain the importance of observation of client condition. Identify types of observation. Describe types of reports caregivers make and the elements of effective reports. Explain the importance of good documentation. Describe the characteristics of good documentation.

Description: This class demonstrates the importance of observing, documenting and reporting on a client's condition. Caregivers will learn techniques for objective and subjective observation, elements and types of reports, and characteristics of effective documentation.

Objective: Determine necessary observations of normal and abnormal conditions. Identify signs and symptoms of concern for different bodily systems. Describe appropriate observations of a client's family and home environment.

Description: In this class, caregivers will learn how to look for changes in a client's condition, and the importance of reporting abnormal observations. They will learn to identify symptoms of concern and how to respond to changes in different bodily systems, in the client's vital signs, mental status, skin, nutrition, elimination, and in the client's home environment.

Objective: Identify different ways that infections can be transmitted, including bloodborne pathogens. Define infection control and explain its importance. Demonstrate appropriate practices for controlling the infection. Apply strategies for cleaning and disinfecting a client's home to prevent the spread of infection.

Description: In this class, caregivers learn how to maintain a clean and healthy environment for the older adults in their lives. Topics discussed include standard precautions (also known as universal precautions), including hand hygiene and the use of personal protective equipment, and how to dispose of sharps and other contaminated materials and equipment. Also covered are methods of transmission, bloodborne pathogens and airborne diseases, transmission-based precautions, and techniques for cleaning and disinfection for infection control.

Objective: Describe COVID-19, its symptoms, the people most at risk of serious illness from it, and how it is transmitted. Identify reliable sources of information about COVID-19. Apply strategies for reducing the spread of the COVID-19 virus. Describe tactics for providing care to someone who has COVID-19. Explain why cleaning and disinfection is important during the COVID-19 pandemic. Suggest strategies for self-care for caregivers during the COVID-19 global pandemic.

Description: This class will provide caregivers with relevant information on the coronavirus disease 2019 (COVID-19). Caregivers will learn where to obtain reliable information about the virus, how to help prevent the virus from spreading, and how to care for themselves and their clients.

Objective: Define dementia. Identify common symptoms of dementia. Describe stages of Alzheimer's disease and the symptoms experienced at each stage. Recognize dementia-related behaviors. Understand the importance of the care plan for older adults living with dementia. Recognize the impacts of dementia on the client's family. Determine how to care for an older adult in the final stage of Alzheimer's disease. Recognize types of non-medicinal therapies for dementia. Suggest environmental changes to support a client living with dementia.

Description: This class was created for professional caregivers to understand dementia and apply recommended care strategies for supporting a client living with dementia in the client's own home. Alzheimer's disease and dementia impact many aspects of care. The caregiver's ability to modify care, recognize and work through challenges, and support themself and the family are all vital in providing care to those with Alzheimer's and dementia.
If you would like more information about our Continuing Education Training Online: New Mexico CNA please fill out the inquiry form. >>
Note: Continuing education courses are not included within this institution's ABHES grant of accreditation.