Continuing Education Training Online: Physical Therapists | Florida
Physical Therapy continuing education designed specifically to help you meet your Florida license renewal requirements. Advance your clinical practice in HIV/AIDS, prevention of medical errors and human trafficking topics to help you provide the best care while improving patient outcomes.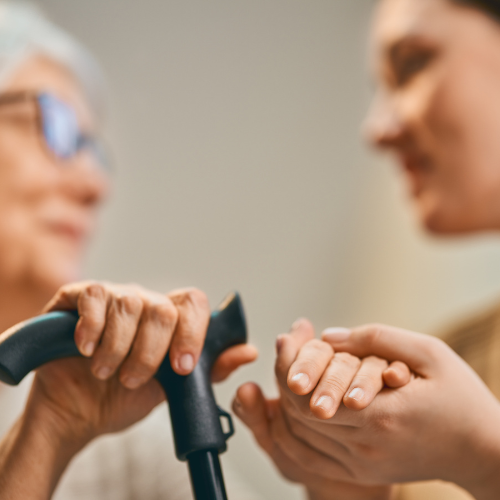 Lifework Education offers accredited Physical Therapy CE to help meet the annual training requirements for therapists in Florida
---
Get your continuing education done as easily as 1,2,3.
Click the enroll button
Please complete the registration* and complete the course whenever you can.
You're now caught up with your continuing education for the year!
**Please note that courses will become available 1 to 2 business days after purchase. You will have access to the course for 30 days after purchase.
Online | 5 Hours
Cost: $50.00
Objective: Discuss the incidence of HIV/AIDS in Florida. Outline the etiology and stages of HIV infection. Describe modes of transmission for HIV. Summarize Florida's HIV testing-related requirements.

Description: REQUIRED: Fulfills the 1-hour HIV/AIDS continuing education requirement for RNs, LPNs, and CNAs in Florida. Overview of incidence, etiology, stages, and FL testing-related requirements.

Objective: Define medical errors and associated terminology. Discuss common causes of medical errors. Describe root cause analysis. Summarize the elements of effective communication and documentation. Outline contraindications and indications for physical therapy management. Discuss the pharmacological components of physical therapy and patient management. State Florida's statutory requirements for addressing medical errors.

Description: REQUIRED FOR FLORIDA PT/PTA: This course fulfills the 2-hour Florida requirement for reporting and prevention of medical errors. Approved by the FL Board of Physical Therapy Practice.

Objective: Describe the different types of human trafficking. Recognize factors that place persons at risk for human trafficking victimization. Articulate the extent to which human trafficking occurs. Describe assessment tools for and indicators of human trafficking. Discuss the importance of using a trauma-informed approach when screening victims of human trafficking. Explain procedures for sharing information with patients related to human trafficking. Describe referral options for legal and social services that can assist victims of human trafficking. Identify the use of hotlines and other mechanisms for reporting suspected human trafficking in Florida.

Description: REQUIRED FOR FLORIDA RN/LPN/ARNP/CNS: Fulfills the requirement for 2 hours of CE on human trafficking. Course includes how to recognize indicators of human trafficking, assessment tools, trauma-informed approach in screening, and reporting obligations for mandated reporters in Florida.
If you would like more information about our Continuing Education Training Online: Florida Physical Therapists please fill out the inquiry form. >>
Note: Continuing education courses are not included within this institution's ABHES grant of accreditation.