Continuing Education Training Online: Registered Nurse & Licensed Practitioner Nurse | Florida
Nursing CEUs designed specifically to help you meet your Florida RN and LPN license renewal requirements. You will cover a wide variety of pertinent topics from opioid diversion and understanding mental illness to fall prevention and bloodborne pathogens. These courses allow you to brush up on your knowledge as a means of always improving and showing proof of continued competence.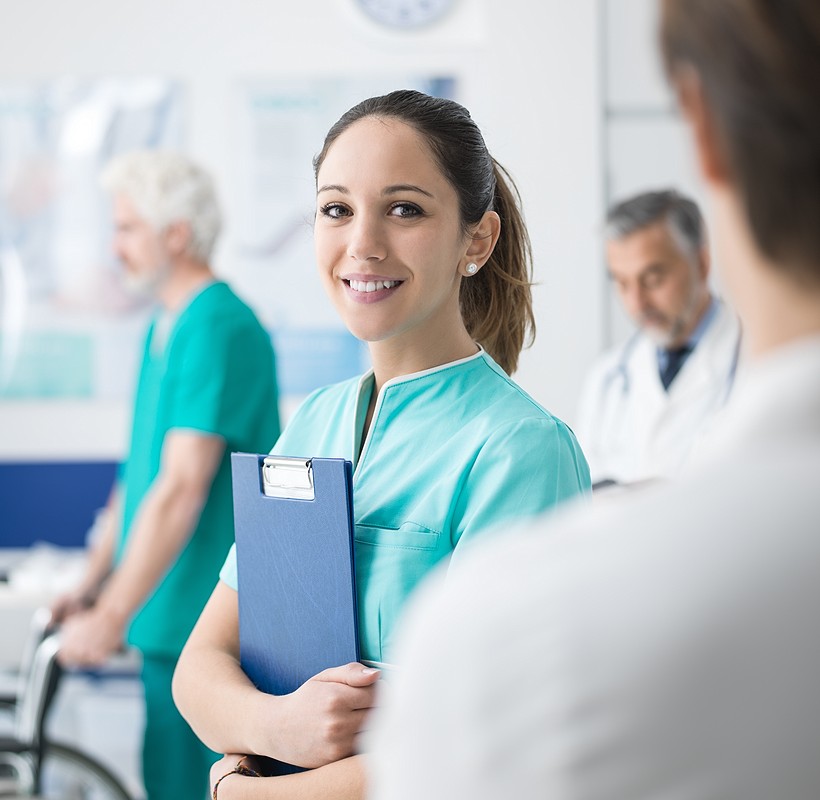 Lifework Education offers Wild Iris ANCC accredited nurse CE to help meet the biennial
training requirements for nurses in Florida.
---
Get your continuing education done as easily as 1,2,3.
Click the enroll button
Please complete the registration* and complete the course whenever you can.
You're now caught up with your continuing education for the year!
**Please note that courses will become available 1 to 2 business days after purchase. You will have access to the course for 30 days after purchase.
Online | 25 Hours
Cost:
$250.00
NOW $100
Identify the prevalence and impacts of diabetic foot ulcers. Describe the elements of an interdisciplinary approach to care. Discuss the importance of effective patient teaching. Summarize the importance of preventive measures for diabetic foot care. Describe the role of diabetic peripheral neuropathy and Charcotosteoarthropathy in the development of diabetic foot ulcers. List the steps that comprise a foot assessment in patients with diabetes. Summarize the management program for patients with diabetic foot ulcers.
Describe the important components of off-loading in the prevention and treatment of diabetic foot ulcers.
Discuss amputation as it relates to diabetic foot ulcers.

Discuss the incidence of HIV/AIDS in Florida. Outline the etiology and stages of HIV infection. Describe modes of transmission for HIV. Summarize Florida's HIV testing-related requirements.

REQUIRED: Fulfills the 1-hour HIV/AIDS continuing education requirement for RNs, LPNs, and CNAs in Florida. Overview of incidence, etiology, stages, and FL testing-related requirements.

Identify risk factors and signs of impairment in the workplace. Describe indicators of possible diversion of controlled substances. Discuss barriers to early identification of impaired nurses. Understand regulatory mandates that govern discipline and treatment of impaired nurses in Florida. Summarize the essential steps to report or refer a nurse who may be impaired. Outline the services provided by the Intervention Project for Nurses in Florida. Describe employer initiatives aimed at prevention and early identification of impairment in the workplace.

Define "domestic violence" according to Florida law. Identify the different types of domestic violence. Describe who is affected by domestic violence. Discuss the healthcare implications and adverse effects of domestic violence. List common risk factors, lethality issues, and dynamics of abuse. Recognize the signs and symptoms of domestic violence. Discuss appropriate documentation in cases of suspected domestic violence. Summarize Florida's mandatory reporting, information sharing, and referral requirements. Identify community resources and victim services and protections.

Describe the role of the Florida Board of Nursing. Contrast the Florida Board of Nursing with nursing professional organizations and the Florida Nurses Association. Discuss the levels of nursing practice in Florida. Explain the factors for safe delegation to unlicensed assistive personnel. Identify the requirements for renewing a nursing license in Florida. Explain how the nursing Code of Ethics guides nursing practice. Discuss Florida nursing law violations and subsequent disciplinary/rehabilitation actions.

Describe heart failure. Summarize the epidemiology of heart failure. Discuss the pathophysiology and etiology of heart failure. Explain the relationship between heart failure and comorbidities. List diagnostic methods to determine presence and severity. Describe pharmacologic and nonpharmacologic treatment measures for heart failure. Explain the multidisciplinary approach to cardiac rehabilitation. Discuss patient education strategies to prevent recurrence and rehospitalization.

Define medical errors and associated terminology. Describe factors that impact the occurrence of medical errors. Review the most common medical errors and processes to improve patient outcomes. Identify populations with special vulnerability to medical errors. Discuss Florida's statutory requirements for addressing medical errors.
If you would like more information about our Continuing Education Training Online: Florida RN and LPN please fill out the inquiry form. >>
Note: Continuing education courses are not included within this institution's ABHES grant of accreditation.