Continuing Education Training Online: Registered Nurse & Licensed Practitioner Nurse | Ohio
Nursing CEUs designed specifically to help you meet your Ohio RN and LPN license renewal requirements. You will cover a wide variety of pertinent topics from opioid diversion and understanding mental illness to fall prevention and bloodborne pathogens. These courses allow you to brush up on your knowledge as a means of always improving and showing proof of continued competence.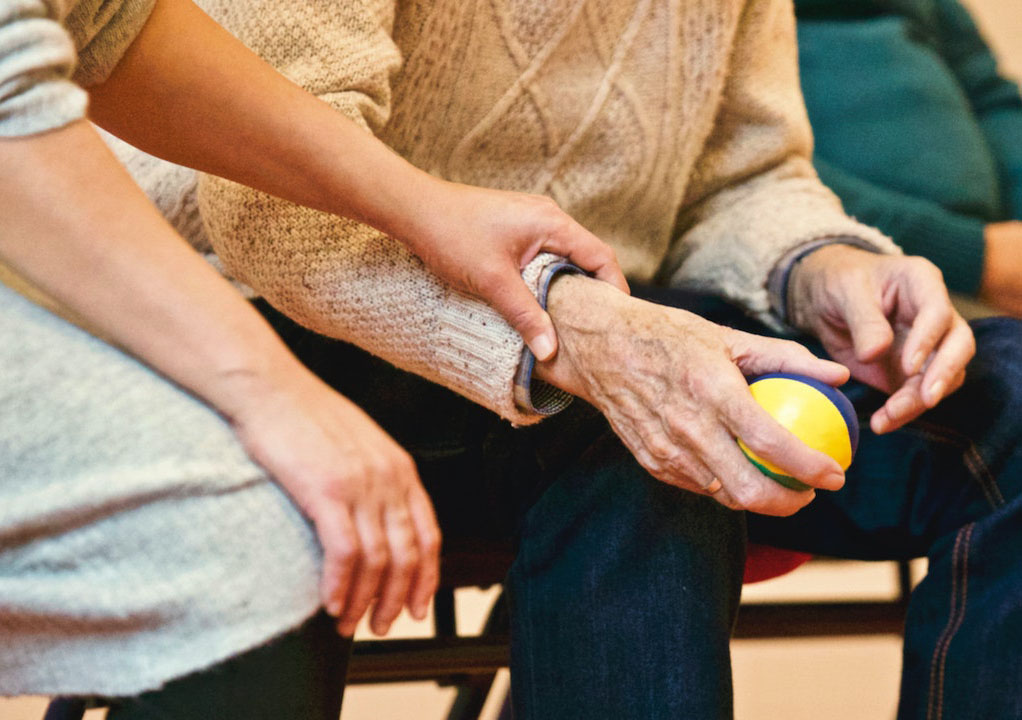 Lifework Education offers Wild Iris ANCC accredited nurse CE to help meet the biennial continuing education training requirements for registered nurses in Ohio.
---
Get your continuing education done as easily as 1,2,3.
Click the enroll button
Please complete the registration* and complete the course whenever you can.
You're now caught up with your continuing education for the year!
**Please note courses will become available 24-48 hours after purchase. You will have access to the course for 30 days after purchase.
Online | 57 Hours
Cost:
$570.00
NOW $199.50
Discuss the epidemiology, trends, contributing factors, and social and economic impacts of prescription drug abuse and diversion. Identify risk factors for potential misuse/abuse of prescribed pain medications. List the classes of drugs that are most commonly abused and/or diverted. Discuss behaviors suggestive of aberrant drug-taking behavior. Compare/contrast acute and chronic pain. Summarize CDC guidelines for prescribing opioids for chronic pain. Describe initiatives aimed at preventing prescription drug abuse and diversion.

Explain the experience and physiology of pain. Outline the elements of a comprehensive pain assessment. Describe pharmacologic and nonpharmacologic interventions and self-management strategies. Discuss the roles and guidelines for nursing, occupational therapy, and physical therapy in pain management. Discuss the issues of opioid misuse, abuse, and diversion and drug-seeking behaviors. Consider issues involved in pain management for palliative and end-of-life care. Relate ethical concerns in pain management.

Discuss the impact of community-acquired and healthcare-associated infections. Define key terms related to infection prevention and control. Describe the chain of infection as it applies to infection prevention and control. Explain methods to prevent the spread of infection. Summarize the engineering, work practice, and environmental controls that protect against healthcare-associated infections. Identify barriers and personal protective equipment for protection from exposure to potentially infectious material. Discuss efforts designed to minimize the risk of occupational exposures to infectious diseases. Recognize suspected sepsis and methods to prevent it.

Review the underlying causes of diabetes. Describe the incidence, prevalence, costs, and groups at risk of developing type 2 diabetes. Discuss prevention strategies for persons at risk of developing type 2 diabetes. Describe the assessment and screening criteria used to diagnose and monitor patients. Review current recommendations for treating persons with type 2 diabetes. Describe the components of a long-term plan of care for persons with diabetes. Explain the necessary lifestyle modifications for these individuals. Discuss the most serious complications associated with type 2 diabetes and their effective treatment interventions.

Distinguish between a mental health "crisis" and "emergency." Describe the types, phases, and balancing factors of a mental health crisis. Recognize signs, symptoms, and contributing factors of a mental health crisis. Summarize the goals and methods involved in the mental health crisis intervention process. Explain the considerations involved in mental health triage. List effective communication techniques for use in crisis intervention. Discuss steps involved in mental health emergency management. Outline the assessment process of the patient experiencing a mental health emergency. Describe the appropriate care for patients experiencing substance use or a mental illness. Identify ethical and legal concerns related to the care of patients experiencing a mental health crisis or emergency.

Discuss the impact of falls on patients, clinicians, caregivers, and facilities. Summarize the components involved in maintaining balance. Understand the primary roles of the interdisciplinary team members in managing patients at risk of impaired balance and falls. Identify common risk factors for balance impairments and increased falls. Describe how to assess a patient for increased risk of falls. Discuss appropriate falls prevention and risk mitigation strategies for individuals at increased risk of falling in both clinical and community settings.

Discuss the epidemiology and etiology of suicidal behavior. Summarize the risk and protective factors for suicide. Describe the process of assessment and determination of level of risk for suicide. List the elements of appropriate documentation of suicide risk, actions, and plan of care. Outline the management and treatment modalities that may be used for persons at risk for suicide. Discuss the public health approach for suicide prevention. Relate specific epidemiologic data, risk factors, protective factors, and interventions specific to the veteran population.

Identify the different types of domestic violence. Describe who is affected by domestic violence. Discuss the healthcare implications and adverse effects of domestic violence. List common risk factors, lethality issues, and dynamics of abuse. Recognize the signs and symptoms of domestic violence. Discuss appropriate documentation and reporting in cases of suspected domestic violence. Identify community resources and victim services and protections. Explain a model protocol that addresses domestic violence.

Discuss the need for end-of-life care in the United States. Differentiate between palliative care and hospice care. Explain legal and ethical principles in end-of-life care. Discuss the essential elements of effective communication with patient and family. List pain management interventions for the dying patient. Identify the psychological and support needs of the patient and family. Describe the special end-of-life care needs of children, veterans, and terminal patients with cancer, dementia, and HIV/AIDS. Describe care of the patient during the last hours of life. Explain the steps in postmortem care.

Define "elder (older adult) abuse" and "dependent adult abuse." Recognize the indicators of abuse. Discuss the risk factors for those who experience abuse and its perpetrators. Explain the reporting process and barriers to reporting suspected abuse. Summarize protective interventions that may be taken in cases of abuse. Describe efforts to prevent abuse of persons at risk.

Distinguish between respectful and marginalizing terminology helpful in establishing clinical relationships with members of the LGBTQ+ community. Describe health disparities, health risk factors, and clinical implications specific to members of the LGBTQ+ community. Discuss legal issues associated with quality care for LGBTQ+ patients. Identify best practices regarding collecting and protecting patient information for LGBTQ+ patients. Discuss elements of culturally competent care for LGBTQ+ patients, including physical space, informational materials, patient communication, and staff training. Examine the intersection of oppression, discrimination, and cultural biases in order to provide nondiscriminatory care.

Define sexual harassment according to federal law. Distinguish between the types and forms of sexual harassment that may occur in the workplace. Describe appropriate actions that a victim or witness to sexual harassment in the workplace may take. Summarize how to report sexual harassment within one's place of employment and to the EEOC (Equal Employment Opportunity Commission). Explain the whistleblower protection law.

Describe the various types of workplace violence. Discuss the impacts of workplace violence. Identify risk factors for workplace violence. Summarize how to respond to workplace violence. Describe employer responsibilities in responding to workplace violence. Identify essential components of a workplace violence program and barriers to its implementation.
If you would like more information about our Continuing Education Training Online: Ohio RN & LPN please fill out the inquiry form. >>
Note: Continuing education courses are not included within this institution's ABHES grant of accreditation.