Continuing Education Training Online: Occupational Therapists | Arizona
Accredited Occupational Therapy CE to help meet the annual training requirements for therapists in Arizona.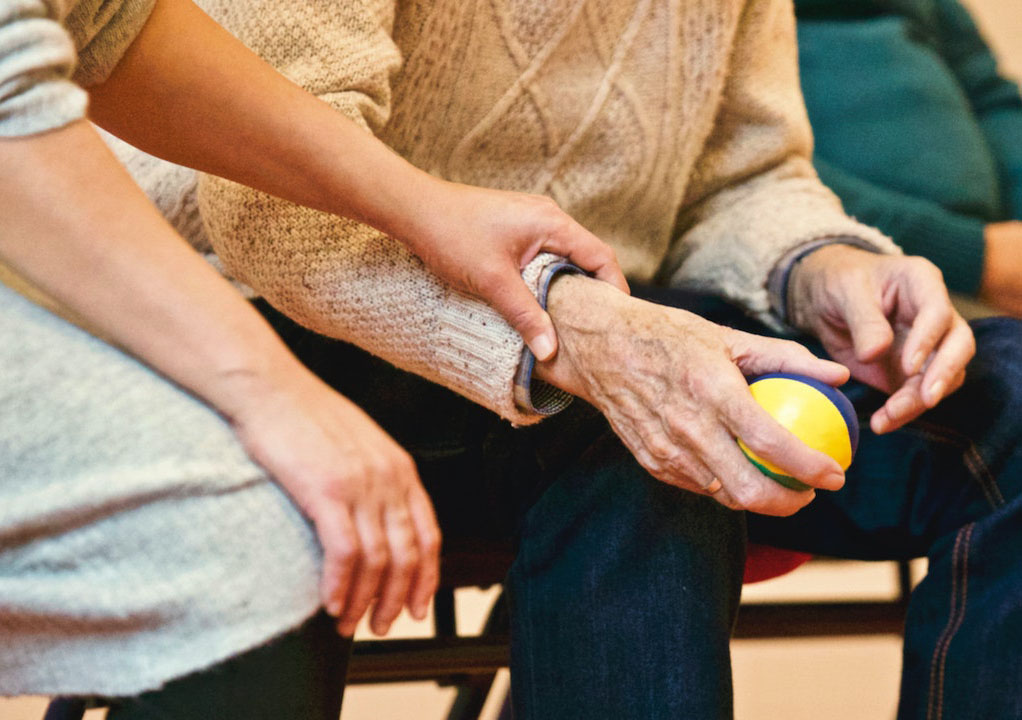 Lifework Education offers accredited Occupational Therapy CE to help meet the annual training requirements for therapists in Arizona. Lifework Education partners with Wild Iris Medical Education, Inc., an approved provider of continuing education by the American Occupational Therapy Association (AOTA).
---
Get your continuing education done as easily as 1,2,3.
Click the enroll button
Please complete the registration* and complete the course whenever you can.
You're now caught up with your continuing education for the year!
**Please note that courses will become available 1 to 2 business days after purchase. You will have access to the course for 30 days after purchase.
Online | 36 Hours
Cost:
$360.00
NOW $126
Explain the experience and physiology of pain. Outline the elements of a comprehensive pain assessment. Describe pharmacologic and nonpharmacologic interventions and self-management strategies. Discuss the roles and guidelines for nursing, occupational therapy, and physical therapy in pain management. Discuss the issues of opioid misuse, abuse, and diversion and drug-seeking behaviors. Consider issues involved in pain management for palliative and end-of-life care. Relate ethical concerns in pain management.

Distinguish between respectful and marginalizing terminology helpful in establishing clinical relationships with members of the LGBTQ+ community. Describe health disparities, health risk factors, and clinical implications specific to members of the LGBTQ+ community. Discuss legal issues associated with quality care for LGBTQ+ patients. Identify best practices regarding collecting and protecting patient information for LGBTQ+ patients. Discuss elements of culturally competent care for LGBTQ+ patients, including physical space, informational materials, patient communication, and staff training. Examine the intersection of oppression, discrimination, and cultural biases in order to provide nondiscriminatory care.

Distinguish between a mental health "crisis" and "emergency." Describe the types, phases, and balancing factors of a mental health crisis. Recognize signs, symptoms, and contributing factors of a mental health crisis. Summarize the goals and methods involved in the mental health crisis intervention process. Explain the considerations involved in mental health triage. List effective communication techniques for use in crisis intervention. Discuss steps involved in mental health emergency management. Outline the assessment process of the patient experiencing a mental health emergency. Describe the appropriate care for patients experiencing substance use or a mental illness. Identify ethical and legal concerns related to the care of patients experiencing a mental health crisis or emergency.

Summarize the models and goals of care for the older adult. Discuss the major age-related physiologic changes impacting older adults and related assessment and management recommendations. Discuss cognitive and psychosocial changes impacting the health of older individuals and related management recommendations. Identify key elements in the functional assessment of the older adult. Discuss risk factors and assessment strategies for falls prevention and home safety. Explain the risks, safety, and management of medications for older adults. Relate strategies for supporting family caregivers of elders. Discuss legal and ethical considerations in the care of the older adult. Review the assessment and management of elder abuse victims. Clarify the principles that guide end-of-life care.

Identify the meaning of ethics and ethical theories. Discuss the Core Values, Principles, and Standards of Conduct of the AOTA Occupational Therapy Code of Ethics. Describe how civil and criminal laws apply to the practice of occupational therapy.

Define medical errors and associated terminology. Discuss the scope of medical errors in the U.S. healthcare environment. Describe the causes of medical errors. Review the most common medical errors and strategies to prevent them. Summarize the elements of effective clinical communication and documentation. Identify populations with special vulnerability to medical errors. Describe various initiatives of the patient safety movement in healthcare. Discuss healthcare accrediting agency standards and goals as they relate to preventing medical errors. Outline institutional strategies to identify and reduce the risk of medical errors.
If you would like more information about our Continuing Education Training Online:
Arizona Occupational Therapists

please fill out the inquiry form. >>
Note: Continuing education courses are not included within this institution's ABHES grant of accreditation.