Expanding the skilled workforce in Arizona
The Arizona Healthcare Association (AHCA), the National Association of Health Care Assistants (NAHCA), and Arizona Medical Training Institute (AMTI, a Lifework brand) have created a partnership to recruit and train 1,500 workers in Long-Term Care facilities in Arizona.
Together, AHCA, NAHCA, and AMTI will be offering a funded program to recruit, train and place certified nursing assistants (CNA) and caregivers within skilled nursing facilities and assisted living centers throughout the state. These training efforts will help to address the health care industry's need for frontline workers. AMTI will work with skilled nursing facilities and assisted living centers to establish onsite CNA and caregiver training.
New Partnerships bring New Opportunities!
100% fully-funded program (no-cost to students or to you!)

to recruit, train and place certified nursing assistants (CNA) and caregivers

within skilled nursing facilities and assisted living centers throughout the state.
Become an Education Site
Train new Nursing Assistants and Caregivers at your facility! If you have a conference room or other room that would be a comfortable, distraction-free learning environment, seat at least 10 students, AV capabilities and have access to an empty resident room with a sink, then you can be a state approved classroom!
Clinical Partnership
All Certified Nursing Assistants are required to have clinical experience during their training. We partner with long-term care facilities licensed by DHS, to send a group of 10 students and 1 RN Instructor to provide 40 hours of direct resident care in your facility. Ask us about a clinical contract opportunity.
Approved State Board Testing Site
In Arizona, Caregivers must pass a written State Board exam and CNAs must pass a written and skill State Board exam. Requirements include a distraction-free, private area for at least 8 candidates. Testing for CNA also includes use of the resident room with bed and sink. Hosting testing at your facility allows more candidates to become certified sooner and have to travel less to an approved testing site. Opportunities exist as well for nurses on your staff to become approved RN Test Observers.
Continuing Education
Lifework Education offers all the continuing education classes to keep your staff up-to-date and keep regulators happy. Host on-site training courses for your whole staff for BLS CPR, Article 9, Prevention & Support, continuing education units and more.
Interested in becoming a partner?


---
---

About our CNA Program
AMTI consistently has the highest number of students that attend our CNA course in the entire state of Arizona and one of the highest first-time pass rates of the AZ State Board of Nursing exams. With convenient scheduling and highly credentialed instructors, we make it easy for students to succeed while providing the highest level of education.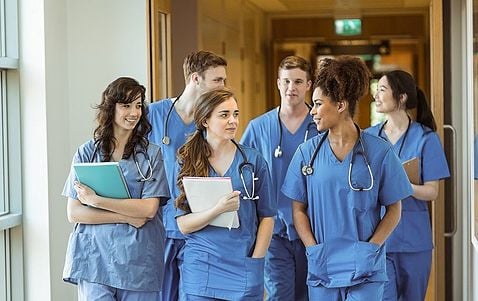 "The Arizona Health Care Association is pleased to usher in this important statewide workforce development grant to support long term care facilities in their effort to recruit, train and retain essential staff," said David A. Voepel, Executive Director of the Arizona Health Care Association.

"Staffing is critical in ensuring quality outcomes for the vulnerable population we serve. This additional funding will go a long way in meeting that challenge. We appreciate Governor Ducey recognizing the need for this program."
Learn more about the Lifework Partners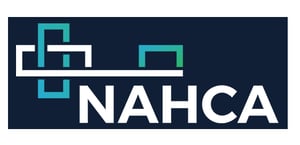 The National Association of Health Care Assistants mission is to elevate the professional standing and performance of a CNA and other caregivers through recognition, advocacy, education and empowerment while building a strong alliance with health care providers to maximize success and quality patient care.

The Arizona Healthcare Association takes pride in being the state's largest professional long-term care association and advocacy organization, representing skilled nursing facilities and assisted living communities.
AHCA member facilities care for more than 18,000 of Arizona's elderly citizens. AHCA is dedicated to assisting our members in providing the highest quality of long-term care services to their residents, and we look forward to being your valued long-term care resource.