Assisted Living Manager
Arizona is preparing for one of the largest growths of seniors above the age of 85. As a result, the need for professional Assisted Living Managers increases each year. Take the necessary steps to become the solution to a growing need by enrolling in the Lifework Assisted Living Manager course.
PROGRAMS THAT FIT YOUR SCHEDULE
TUITION: $600.00
Tuition includes: PDF Manual, technology fee and administrative fee.
Required to Register for Class:
21 Years of Age
The ability to Read, Write and Communicate Effectively in English
Possible Additional Costs:
Arizona State Written Final Exam through D&S Diversified Technology – $125.00
State Board Certification Examination fee is $300.00 payable to the NCIA Board.
Course Structure:
This is a 1 week course, Monday - Friday from 7:00AM to 3:30PM.
Consists of instruction, discussion and chapter tests to test comprehension of course materials.
Why Lifework?
Choose Lifework for the ultimate short-term healthcare training experience in Arizona. Lifework's prestigious alumni can be found in hospitals, labs, and healthcare facilities across the state and beyond. With a wealth of experience, exceptional instructors, and a welcoming staff, Lifework is the perfect choice for your healthcare training needs.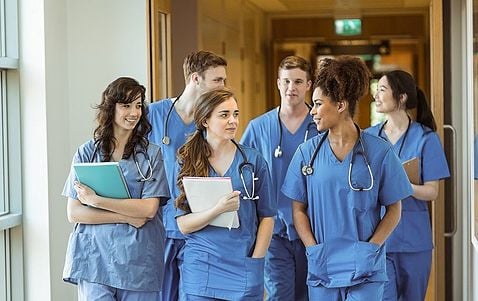 Assisted Living Manager Program Description
Course Structure:
The Assisted Living Manager program is a 40-hour course. The Lifework's Manager course instructors are current industry professionals that have years of relevant experience and knowledge. While attending classroom instruction, students have access to online studying materials. Students will be required to take chapter tests to test their comprehension of the course materials. Finally, students will take the course final exam and must pass with an 80% or higher in order to be eligible for state certification exams. Classes are Monday through Friday 7:00AM – 3:30PM.
Course Curriculum:
Course materials that will be covered include:
Resident Services Management
Personnel Management
Medication Management
Legal Aspects
Financial Management
Physical Environment Management
Assisted Living Regulations
Assisted Living Manager Certifications:
Once students pass the Lifework's Assisted Living Manager course, they'll sit for the Arizona State Written Final Exam & the NCIA Board Certification Exam. Both exams are required by the State of Arizona to work as an Assisted Living Manager in any care facility or home.
Furthermore, state certified Managers are required to take hours of Continuing Education Units (CEUs) every 2-years to maintain their Assisted Living Manager Certification. Please visit the Lifework's Assisted Living Manager CEUs page for more information on the CEUs offered by Lifework's.
Required to Sit for NCIA Manager License Exam:
Must be able to meet application requirements of the NCIA Board. Full information and application can be obtained/downloaded at

www.aznciaboard.us
Application Items include:

2080 hours of health related and verifiable experience in the past 5 years
Copy of High School Diploma, GED, or College Diploma/Transcript
Assisted Living Caregiver Certification

Dated on or after August 2013.

Assisted Living Manager Certification
CPR and First Aid
Fingerprint Clearance Card
PLEASE NOTE: Certification as an Assisted Living Caregiver dated on or after August 2013 is required unless you are a currently Licensed Arizona Nurse (LPN/RN), Doctor (MD/DO), or Skilled Nursing Facility (SNF) Administrator.
Assisted Living Manager Course Requirements:
Complete the 40 hour classroom requirement.
Pass competency exams at 80% or higher.
Pass Arizona State Written Final Exam
Pass the NCIA Board Certification Exam.
READY TO GET STARTED?
Let us contact you to get you enrolled in the program and location that best fits your busy schedule.
Learn More
Approvals
Lifework is proud to offer our proprietary CPR and First Aid certification courses. We are also a national partner and Licensed Training Provider with the American Red Cross (ARC), and operate several American Heart Association (AHA) and Health and Safety Institute (HSI) Training Centers. All resuscitation courses follow the guidelines published by the International Liaison Committee on Resuscitation (ILCOR).
We offer several professional training programs, including EMT, CNA, Caregiver, and phlebotomy, all of which are approved by the relevant state agencies. Currently, only the paramedic program is included under the ABHES grant of accreditation.
Lifework's paramedic program is accredited by CAAHEP under the recommendation of CoAEMSP and institutionally accredited in Peoria, Arizona, by the Accrediting Bureau of Health Education Schools (ABHES).