California Locations
HeartShare Training, Above Bar CPR, and Training Solutions have joined forces to become Lifework Education, California's premier provider of CPR and certification courses. With campuses and learning centers throughout the state, Lifework Education offers top-notch CPR training and CNA education opportunities for individuals in California and across all 50 states.
LOOKING FOR a CPR CLASS?
Discover a wide range of courses available across the United States, all certified by trusted organizations such as the AHA, Red Cross, and HSI. Explore the Lifework Search tool to easily locate courses and nearby locations that suit your needs.
Courses Include:
CPR and First Aid

Basic Life Support for Healthcare Professionals (BLS)

Advanced Cardiac Life Support (ACLS)

Pediatric Advanced Life Support (PALS)

Neonatal Resuscitation Program (NRP)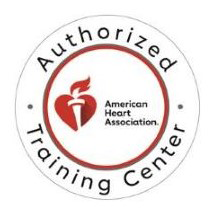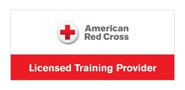 Lifework CNA Program
Embark on a rewarding journey as a Certified Nursing Assistant, where you will acquire the essential skills needed to excel in the diverse realm of patient care. Our comprehensive program covers everything from gathering vital medical information to creating a safe and clean environment. You will also learn how to assist patients with their daily activities and effectively communicate crucial health information to supervising RNs, LPNs, and other medical professionals. By successfully completing this program, you will be on your way to becoming a certified entry-level healthcare worker recognized by the State of California.
Woodland Hills
5850 Canoga Ave. 4th Floor
Woodland Hills, CA 91367
818-703-8819
San Jose
1371 S Bascom Ave,
San Jose, CA 95128
408-246-0311
San Jose
1550 S. Winchester Blvd., Suite #221-222,
San Jose, CA 95008
408-246-0311
Sacramento
2901 K St Suite #200,
Sacramento, CA 95816
408-246-0311
Burlingame
1499 BayShore Highway, Suite 234,
Burlingame, CA
408-246-0311
Soquel
3121 Park Ave #E,
Soquel, CA 95073
408-246-0311
Do you Need Training at Your Location?
Are you in search of a customized and convenient training solution for your group? Well, your search ends here! Our onsite training program offers the perfect solution by bringing an expert instructor directly to your organization. We provide all the necessary equipment and ensure the training is delivered at a date and time that perfectly suits your needs.
Curious about the cost? Get an instant quote now:
Approvals
Lifework is proud to offer our proprietary CPR and First Aid certification courses. We are also a national partner and Licensed Training Provider with the American Red Cross (ARC), and operate several American Heart Association (AHA) and Health and Safety Institute (HSI) Training Centers. All resuscitation courses follow the guidelines published by the International Liaison Committee on Resuscitation (ILCOR).
We offer several professional training programs, including EMT, CNA, Caregiver, and phlebotomy, all of which are approved by the relevant state agencies. Currently, only the paramedic program is included under the ABHES grant of accreditation.
Lifework's paramedic program is accredited by CAAHEP under the recommendation of CoAEMSP and institutionally accredited in Peoria, Arizona, by the Accrediting Bureau of Health Education Schools (ABHES).