Start Your Career as a Cardiographic Technician
Embark on your journey as a Cardiographic Technician at Lifework Education, formerly known as Arizona Medical Training Institute. Our comprehensive program offers hands-on training from industry professionals, equipping you with the skills needed to excel in real-world scenarios. Whether you're starting your career in healthcare or looking to enhance your existing skills as a CNA, caregiver, or phlebotomist, the CCT program is the perfect opportunity to expand your knowledge and become an invaluable asset in the healthcare field.
PROGRAMS THAT FIT YOUR SCHEDULE
TUITION: $1,000
Includes Use of Textbook
Includes Calipers
Includes Lab Supplies
Payment Options Available
Evening: 4 weeks, Monday - Thursday, 5:00 PM - 9:30 PM
Weekend: 4 weekends, Saturday & Sunday, 8:00 AM - 4:30 PM
Course Details
16 hours of online elearning materials before attending the first day of class
4 weeks or weekends of classroom instruction (totaling 64 required classroom hours).
Passing all exams and skill assessments during the classroom phase with an 80% or higher.
Sitting for the course final exam and passing with an 80% or higher for Cardiographic students.
Opportunity to apply and sit for the Cardiovascular Credentialing International (CCI) exam after passing the course.
Recommended for CCT students to take the CCI exam for the CCT designation, as it improves employment prospects.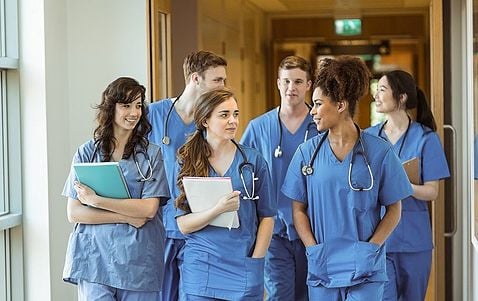 The Cardiographic Technician course will cover the following

:
Learn how to efficiently perform rhythm and 12 lead EKG testing.
How to evaluate and interpret electrocardiograms.
Holter Monitoring and Stress testing techniques will also be introduced.
Students will learn Cardiovascular Anatomy and Physiology, Hypertrophy and
Enlargement of the Heart, Arrhythmias, Conduction Blocks, and other key understandings pertinent to the CCT role.
The program will also educate students to comprehend the business, marketing and legal issues associated with the profession.
Phlebotomy Program Prerequisites
Provide a copy of High School Diploma, G.E.D., or College Grade Report.
Students must be willing to submit to a drug test and/or criminal background check, if requested.

NOTE: Students should be aware that Employers could require a drug test and/or criminal background check as part of their employment process. Please be aware that if a student fails the drug test, criminal background check & fails to become immunized they cannot become employed.
CCT Course Requirements:
Complete 16 eLearning Hours and 64 classroom hours for a total of 80 hours.
Score 80% or higher on:

Classroom exams
Skill assessments
Final exam.
Optional, yet strongly recommended:
Pass the CCI National Certification exams
Approvals
Lifework is proud to offer our proprietary CPR and First Aid certification courses. We are also a national partner and Licensed Training Provider with the American Red Cross (ARC), and operate several American Heart Association (AHA) and Health and Safety Institute (HSI) Training Centers. All resuscitation courses follow the guidelines published by the International Liaison Committee on Resuscitation (ILCOR).
We offer several professional training programs, including EMT, CNA, Caregiver, and phlebotomy, all of which are approved by the relevant state agencies. Currently, only the paramedic program is included under the ABHES grant of accreditation.
Lifework's paramedic program is accredited by CAAHEP under the recommendation of CoAEMSP and institutionally accredited in Peoria, Arizona, by the Accrediting Bureau of Health Education Schools (ABHES).