Assisted Living Caregiver
By choosing the Assisted Living Caregiver program at Lifework, you're choosing to be a part of one of the most successful caregiver programs in AZ. You're off to a great start!
PROGRAMS THAT FIT YOUR SCHEDULE
TUITION: $600.00
Tuition includes: PDF Manual, technology fee and administrative fee.
Required to Register for Class:
Students must be at least 18 years old to become a Caregiver.
The ability to read, write, and communicate effectively in English.
PLEASE NOTE: If you are a currently Arizona Certified Nursing Assistant and want the Assisted Living Caregiver training, you are eligible for the Caregiver Bridge program.
Possible Additional Costs:
Maricopa County Food Handler's Card – approximately $14.00 (may vary). This is required to take the Arizona Written Final Exam.
Arizona State Written Final Exam through D&S Diversified Technology = $65.00
TB Skin Test = currently unavailable through Lifework
Fingerprinting = $20
DPS Fingerprint Card = $67.00.
PLEASE NOTE: To "work" (not required to take the course) in Assisted Living, employment applicants must have current certification in *CPR/FA; have a current Negative TB Test; and, have or in process of receiving a finger print clearance card from DPS.
*CPR & First Aid training is available at Heart Savers (conveniently located immediately next door to the Lifework school).
Course Structure:
This is a 62 hour course:
1 week, Monday - Friday from 7:00AM to 3:30PM
and
2 weekends (Saturday and Sunday), 7:00am - 5:30pm
Consists of instruction, discussion and chapter tests to test comprehension of course materials.
Why Lifework?
Lifework is the leader in short-term healthcare training in Arizona. Alumni from Lifework can be found in practically every hospital, lab, and healthcare facility around the state and country. With decades of experience, wonderful instructors and friendly staff, Lifework is the right choice for you.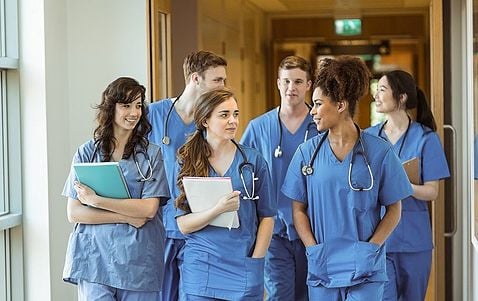 Assisted Living Caregiver Program Description
Course Structure:
Assisted Living Caregiver students will complete a minimum of 62 hours of course attendance as mandated by the state board.
Caregiver students will receive login credentials for the distance learning materials. The distance learning chapters can be completed before, after or during the classroom phase. All instructions and log in credentials necessary to complete the distance learning portion of the course are delivered to the email address the student provides AMTI.
Next, Caregiver students will attend and complete 42 hours of classroom instruction. During the Caregiver course, students must pass all chapter exams with an 80% or higher. To help students study and prepare for the exams, AMTI provides Caregiver students with online study aids accessible via the eLearning class portal.
Finally, Caregiver students must pass the Assisted Living Caregiver course final exam with an 80% or higher. Upon passing students are eligible to sit for the Arizona State Board NCIA Exam.
Caregiver Curriculum:
As a student, you will learn required skills and materials associated with assisted living care, including:
Legal and ethical issues
Communication and interpersonal skills
Service plans
Infection control
Nutrition and food preparation
Fire, safety, and emergency procedures
Home environment and maintenance
Basic caregiver skills
Mental health and social services
Care of the cognitively impaired resident
Basic restorative services
Medication management.
Caregiver instruction will be delivered by hands-on practice, class discussion, videos, and eLearning materials. Come prepared to learn and participate!
Caregiver Course Requirements:
Complete 20 eLearning Hours and 42 classroom hours for a total of 62 hours.
Complete Requirements For the Arizona Food Handlers Card. (effective 10/1/13)
Complete and Submit the AZDPS fingerprint card application. (effective 10/1/13)
Pass all class exams and the course final exam with an 80% or higher.
Pass the Arizona State Final Exam through D&S Diversified Technology
READY TO GET STARTED?
Let us contact you to get you enrolled in the program and location that best fits your busy schedule.
Learn More
Approvals
Lifework is proud to offer our proprietary CPR and First Aid certification courses. We are also a national partner and Licensed Training Provider with the American Red Cross (ARC), and operate several American Heart Association (AHA) and Health and Safety Institute (HSI) Training Centers. All resuscitation courses follow the guidelines published by the International Liaison Committee on Resuscitation (ILCOR).
We offer several professional training programs, including EMT, CNA, Caregiver, and phlebotomy, all of which are approved by the relevant state agencies. Currently, only the paramedic program is included under the ABHES grant of accreditation.
Lifework's paramedic program is accredited by CAAHEP under the recommendation of CoAEMSP and institutionally accredited in Peoria, Arizona, by the Accrediting Bureau of Health Education Schools (ABHES).