Looking for Group CPR & First Aid Training for your organization?
Look no further! Our convenient onsite training brings a highly skilled instructor right to your doorstep, equipped with all the necessary tools. Select a date and time that suits your needs and provide your employees with the essential training they require.
We offer the opportunity to conduct onsite training at your organization, catering to the needs of your employees. A seasoned instructor will personally visit your location, providing all the equipment needed and delivering the training at a date and time that is most convenient for you.
Looking for an instant quote? Get one now from the American Heart Association or Red Cross.
American Heart Association
Red Cross
Get an instant quote now!
American Heart Association
American Red Cross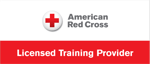 This is Our Life's Work
We are more than a Nationwide Network of Healthcare Educators.
We are not just a Nationwide Network of Healthcare Educators; we are a dynamic team of doctors, healthcare providers, education, and industry professionals who are driven by our passion for paving the way to the ultimate healthcare career. Our unwavering dedication lies in empowering students to build and maintain the essential skills necessary for successful careers. Moreover, we strive to cultivate an extraordinary workplace environment that nurtures personal growth for our team members. Through our collective efforts, we aim to make a tangible and positive impact on the communities we serve.
98%
Continuing Education Success Rate
90% +
Vocational Graduation Rate
75,000+
Continuing Education Students Annually
4,000+
Vocational Students Annually
4 Star
Student Satisfaction
Note: Continuing education courses are not included within this institution's ABHES grant of accreditation