Start Your Career as a Phlebotomist
Are you ready to embark on a fulfilling career in the healthcare field? Experience and knowledge as a phlebotomist are essential to success in this rapidly growing industry. Lifework Education, formerly known as Arizona Medical Training Institute, is here to guide you on your journey. Our comprehensive training program combines hands-on classroom sessions and practical training, ensuring that you are fully prepared to enter the healthcare field in just two weeks. Join our small, instructor-led group environment and receive the personalized attention you need to thrive. Start your rewarding career as a phlebotomist with us today.
PROGRAMS THAT FIT YOUR SCHEDULE
TUITION: $950 (including $200 registration fee)
Phlebotomy Study Guide
Scrub Top
Lab Supplies
National Medca Phlebotomy Technician (PH1) Certification Exam is optional $149 after completing the course.
Full refund of tuition if done within 3 business days of registration. Course tuition is due in full once the scheduled in-class portion begins.
Daytime: 2 weeks, Monday-Thursday 8am-1pm
Evening; 2 weeks, Monday-Thursday 5pm-10pm
Course Highlights
Our phlebotomy training program offers a practical and immersive experience.
This 8-day, 36-hour course spans over a period of 2 weeks, with flexible options for daytime or evening classes. You can choose to attend classes from Monday to Thursday, either from 8am to 1pm during the day or from 5pm to 10pm in the evening. To accommodate final testing, the last two days of the class are half-days.
Upon successful completion of the course, you will be eligible to take the national MedCA Phlebotomy certification exam.
Unlike other programs, there is no externship phase, and you will receive a certificate of completion at the end of the 36-hour course.
.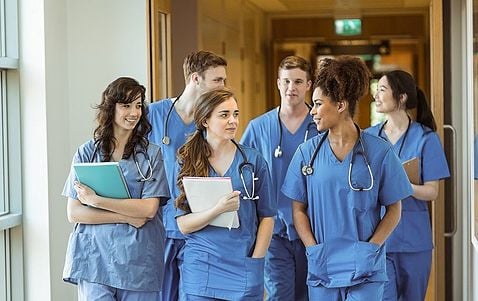 Areas of study within the Phlebotomy program include the following:
Medical terminology

Handling of samples

Blood drawing techniques

Infection control

The circulatory system

A review of human anatomy and physiology

Safety
Phlebotomy Program Prerequisites
Must be 18 years old.
Sign the Enrollment Agreement with voluntary assumption of risk.
Approvals
Lifework is proud to offer our proprietary CPR and First Aid certification courses. We are also a national partner and Licensed Training Provider with the American Red Cross (ARC), and operate several American Heart Association (AHA) and Health and Safety Institute (HSI) Training Centers. All resuscitation courses follow the guidelines published by the International Liaison Committee on Resuscitation (ILCOR).
We offer several professional training programs, including EMT, CNA, Caregiver, and phlebotomy, all of which are approved by the relevant state agencies. Currently, only the paramedic program is included under the ABHES grant of accreditation.
Lifework's paramedic program is accredited by CAAHEP under the recommendation of CoAEMSP and institutionally accredited in Peoria, Arizona, by the Accrediting Bureau of Health Education Schools (ABHES).