Certified Nursing Assistant (CNA) - Online
Our Certified Nursing Assistant online program was developed to prepare students to pass the State Board exam, and to ensure long-term success in a new CNA career.
Our comprehensive program walks students step-by-step through each of the mandatory skills with hands-on interactive learning environments. We provide preparation for the written portion of the exam with ample material to practice, as well as all the tools needed to master the knowledge and skills with confidence.
Need more info on which program is right for you? Find more here >
---
Become a CNA as easy as 1,2,3.
Complete the registration* for one of the three options below, and complete the course at your convenience.
Complete the Florida State CNA certification examination with passing score
You're now a Certified Nursing Assistant in the State of Florida!
Our CNA Program Offers
Skills Labs - Hands On Training & Demonstration

Small Class Sizes

Taught by a Healthcare Professional

Study Guide

Online CNA Videos & Lectures

Online CNA Practice Exams

Job Placement Support
*Complete necessary background check, and screening prerequisites.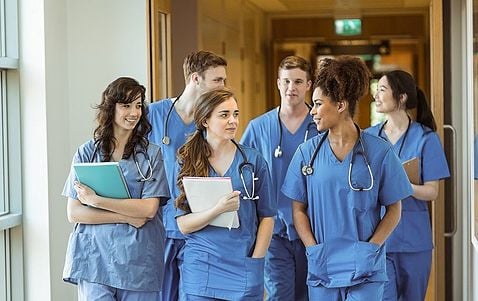 Your CNA Training Options
Our CNA class is individualized to every student to ensure understanding and mastery of each CNA skill while learning in a fun and relaxed environment.
Choose from 3 enrollment options:
---
+
Online CNA Course with 4-Day Skills Labs - $595
And the option to return for additional time in the skills lab as needed, until you're fully prepared to take your exam!
Included Add-On: Mock State Test Practical
Practice Written Test AND Practice Clinical Skills Readiness Test: Get the hands-on practice you need to ace the exam!
Online-only CNA Course - $195
Get immediate access to the online course with everything you need to get test-ready!
Would you like to learn more about the lessons offered?
Handwashing
Transfer from bed to wheelchair
Change occupied bed
Change position to side-lying position
Dress with a weak arm
Catheter care
Empty urinary drainage bag
Perineal Care
Mouth care with teeth
Roam of motion

Elbow and wrist
Shoulder
Hip, knee, and ankle

Vital Sign Measure and recording
Respiration
Feeding the resident
Denture Care

Communication, interpersonal skills, and documentation

Infection control

Safety and emergency procedures, including abdominal thrusts for foreign body airway obstruction and cardiopulmonary resuscitation

Patient or resident independence

Patient or resident rights

Recognizing and reporting abuse, mistreatment or neglect to a supervisor

Basic nursing assistant skills, including:

Taking vital signs, height, and weight using standing, wheelchair and bed scales

Maintaining a patient's or resident's environment

Observing and reporting pain

Assisting with diagnostic tests including obtaining specimens

Providing care for patients or residents with drains and tubes including catheters and feeding tubes

Recognizing and reporting abnormal patient or resident physical, psychological, or mental changes to a supervisor

Applying clean bandages

Providing peri-operative care

Assisting in admitting, transferring, or discharging patients or residents

Personal care skills, including: Bathing, skin care, and dressing, Oral and denture care, Shampoo and hair care, Fingernail care, Toileting, perineal, and ostomy care, Feeding and hydration, including proper feeding techniques and use of assistive devices in feeding

Age specific, mental health, and social service needs, including:

Modifying the nursing assistant's behavior in response to patient or resident behavior

Demonstrating an awareness of the developmental tasks and physiologic changes associated with the aging process

Responding to patient or resident behavior,

Allowing the resident or patient to make personal choices and providing and reinforcing other behavior consistent with the individual's dignity

Providing culturally sensitive care

Caring for the dying patient or resident

Using the patient's or resident's family as a source of emotional support for the resident or patient

Care of the cognitively impaired patient or resident including;

Understanding and addressing the unique needs and behaviors of patients or residents with dementia or other cognitive impairment,

Communicating with cognitively impaired patients or residents,

Reducing the effects of cognitive impairment, and

Appropriate responses to the behavior of cognitively impaired individuals.

Skills for basic restorative services, including: Body mechanics; Resident self-care; Assistive devices used in transferring, ambulating and dressing; Range of motion exercises; Bowel and bladder training; Care and use of prosthetic and orthotic devices; and Turning and positioning a resident in bed, transferring a resident between bed and chair and positioning a resident in a chair.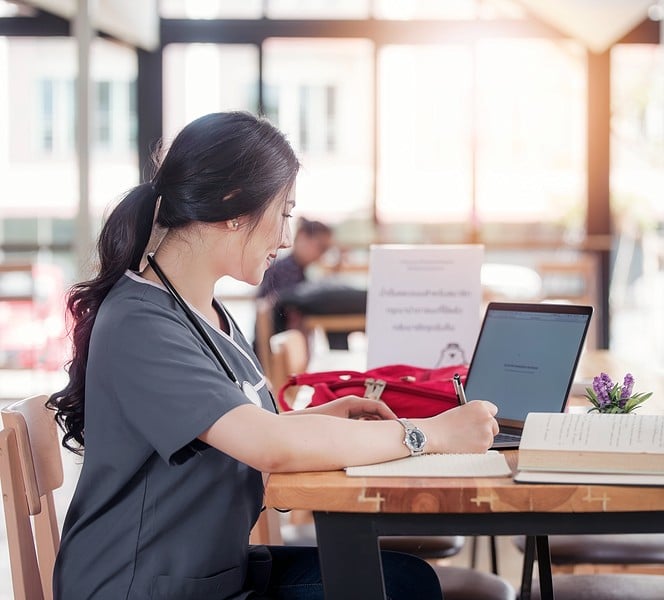 Why us?
Our focus on affordability and high-quality education makes this program one of the most used and recognized throughout Florida to train thousands of Certified Nursing Assistants. Our nurses guide each student every step of the way to assure full preparation for the CNA state exam.
The online CNA program prepares students specifically to take the Florida state CNA test, Prometric. Each student will be given the education and access to learn all of the mandatory nurse aide skills and knowledge to master the written exam material, and work as a CNA in a variety of settings. Our online CNA program also walks students through how to sign up and take the state exam, creating an easy-to-navigate path to a new career.
Learn more about being a CNA!
The position of certified nursing assistant, commonly referred to with the acronym of CNA, assists patients with important healthcare needs. This individual serves as a liaison between patients and Licensed Practical Nurses or Registered Nurses. CNAs work in a wide variety of facilities, ranging from hospitals to skilled nursing facilities, home care settings, adult daycare centers, assisted living facilities, hospices and beyond.
If you are interested in becoming a CNA, Nursing Unlimited can help you obtain certification with our informative medical courses. We also help CNAs find employment in the employment settings listed above. This line of work is perfect for those who are interested in helping others. CNAs do much more than providing care to patients. They also relay important information between patients and other nurses and vice versa. Become a CNA and you will dramatically improve patients' quality of life, confidence, happiness, and well-being. You will enjoy daily contact with patients, help them with serious medical needs, and enjoy a lucrative and rewarding career.